Influential People
Technical Recruitment Solutions
Influential People supplies specialised staff to meet clients' technical needs. As a part of the Influential Software group, we draw on our expertise in Business Intelligence, software development and IT support in resourcing the skilled staff to fit your exact needs.
Project-based Business Intelligence
IBM Cognos (BI/TM1)
SAP Business Objects
Microsoft BI (SSRS/SSAS)
Datawarehouse Creation – (ETL/Infosphere DataArchitect/DataStage/SSIS/BODI)
Data Optimisation 

(SAP/IBM MDM)
Software Development
Database Management Solutions (Oracle PL/SQL, SQL Server /DB2)

.NET (C#/ASP/VB.NET)

Java (J2EE/J2SE)

Front-end technologies (JavaScript, JQuery, AngularJS etc.)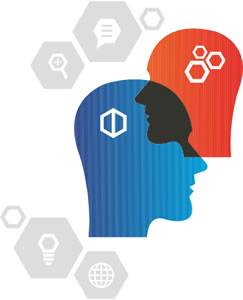 IT Infrastructure and Support
Windows/Linux System Administration

SAN Storage (HP/IBM)

2nd/3rd Line Support & IT Project Management
What makes us unique?
To find out more, click here.
Takeaways
Click to open single-page PDFs:
Contact us
To contact us to find out how we can help your organisation please click here.
To view current roles available, please click here.
Follow Us
Follow us on LinkedIn, Twitter, Facebook and Google+.